Sustainability and Environment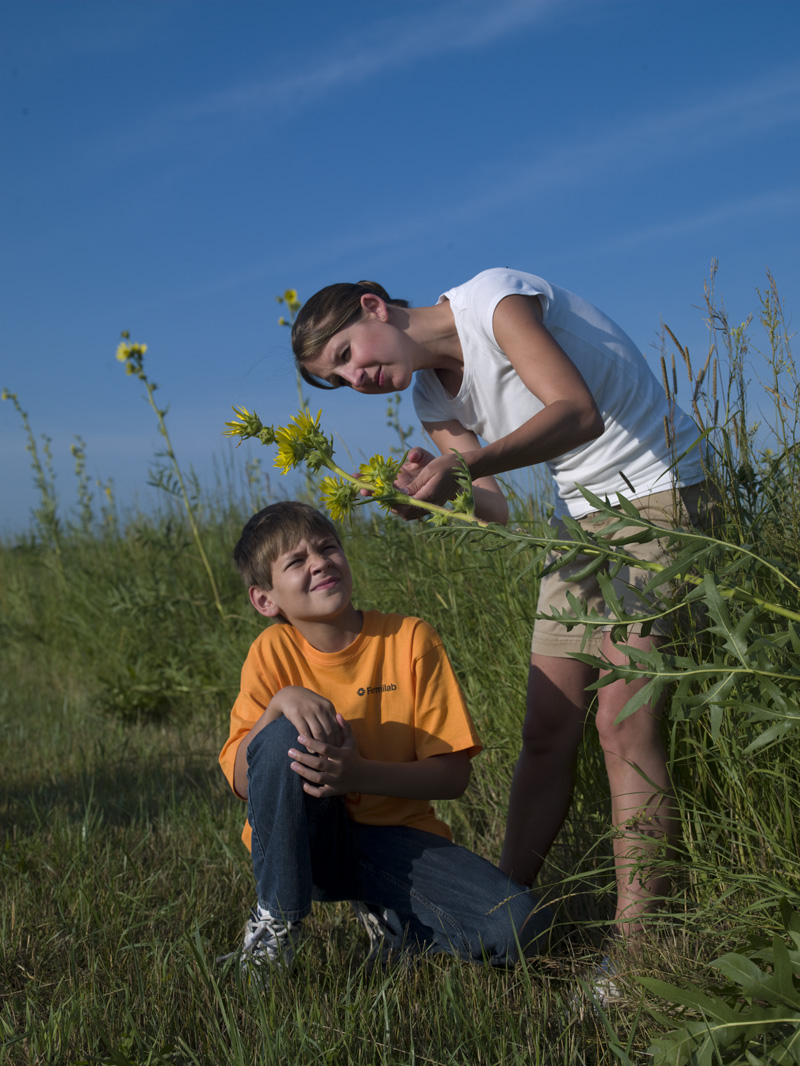 At Fermilab, we treasure the natural surroundings of our 6,800-acre rich, open prairie land. Not only does our site provide us with an appreciation of the biodiversity of the prairie ecosystem, it is a reminder that our natural resources are precious and that we should make every effort to integrate environmental considerations in everything we do.
We are committed to using our natural resources sustainably, striving for energy efficiency, using renewable energy sources and designing buildings to minimize waste. We implement renewable energy methods where possible; capture and conserve as much water as possible for cooling scientific equipment; build sustainable buildings for new construction projects and improve the energy efficiency of existing buildings; recycle waste and use products that are durable, less toxic and easily recycled; restore and conserve our land and its diverse species.
We are also committed to the beauty of the prairie and its biologically diverse native grassland ecosystems. Our laboratory site contains most of the major types of ecosystems representative of the Midwest and offers unparalleled opportunities for environmental studies and volunteer activities. In 1989, Fermilab was designated a National Environmental Research Park, one of six across the United States.
By educating our employees to appreciate and protect our environmental resources, Fermilab has created a culture of sustainability that will be part of the laboratory for years to come.
Visit our sustainability and ecology websites to learn more about our efforts to take care of Earth.