Fermilab's Accelerator Complex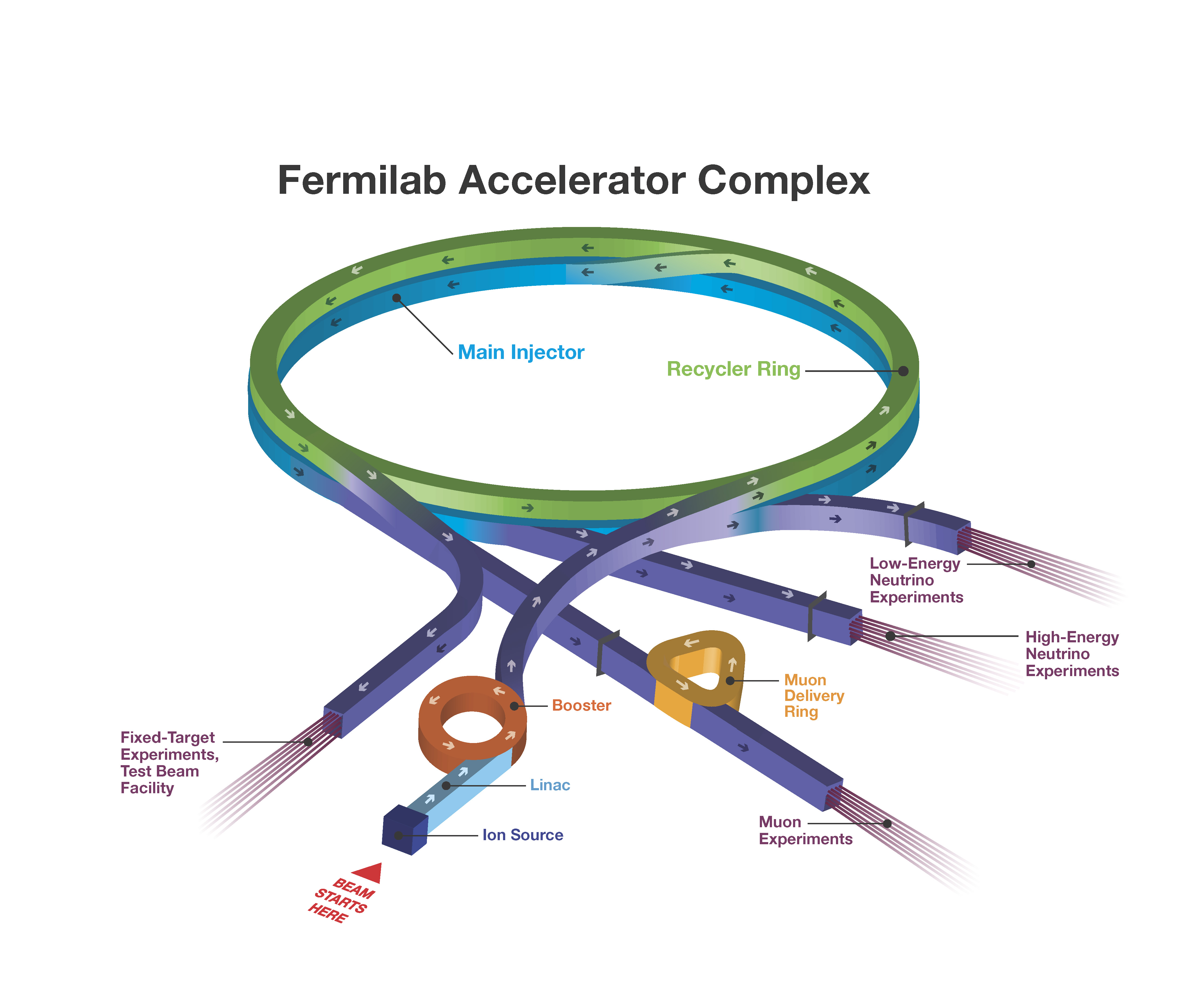 Fermilab's particle accelerators help drive discovery in fundamental physics, innovations in accelerator science and advances in accelerator-based applications. Its main accelerator complex comprises four particle accelerators and storage rings — the Linac, Booster, Recycler and Main Injector — the last of which produces the world's most powerful, high-energy neutrino beam and provides proton beams for various experiments and R&D programs.
Fermilab's accelerators and how they fit into the laboratory's accelerator complex are described below.