Monday November 17
The day shift began with experts conducting studies in the Tevatron (TeV), Antiproton Source (Pbar), and Recycler (RR), with an expert tuning Booster, and with MiniBooNE taking beam.
Linac experts adjusted the Klystron debuncher at 10 AM.
A little after 1 PM, operators made Pbar ready for an access by experts. They were out by 2 PM. Pbar stacked until 5 PM and then experts conducted studies.
TeV experts began conducting sector F0 aperture scans at 5:30 PM.
At 9:30 PM, experts put the TeV through a dry squeeze.
The TeV suffered sector F1 quench at 11:30 PM.
Tuesday November 18
The midnight shift began with the TeV recovering from a quench, with Pbar stacking, and with MiniBooNE taking beam.
An expert came in at 2 AM and worked on the TeV sector C2 dump. He had that repaired by 4 AM, but another problem required Operations to call in another expert to help. They finished replacing a capacitor bank around 7 AM.
At 6 AM, Operation was having problems keeping the H- Source on. By 6:44 AM, operators switched to I- Source. Pbar resumed stacking.
At 8 AM a Linac expert documented a water leak in the H- Source from all the rain we've been getting. He contacted the Building Manager.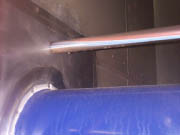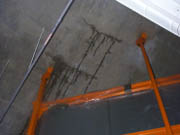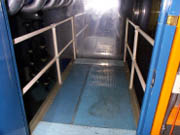 Pbar and RR experts began study periods at 8:20 PM.
Pbar resumed stacking at 11:30 AM.
TeV experts accelerated beam to flattop at 9:43 PM.
Wednesday November 19
The midnight shift began with TeV and Pbar experts conducting studies and with MiniBooNE taking beam.
At 2 AM, Pbar resumed stacking.
RR began a study period at 4:30 AM.
Today's Plans
Continue with startup.
More Information
For Tevatron luminosity charts and the current status of Fermilab's accelerators and detectors (live!), please go to Fermilab Now
Comments and Suggestions
What do you think about the Accelerator Updates? Please send comments and suggestions to: accelupdates@fnal.gov.