Fermilab Prairie Project
Volunteer Harvest
Saturday, October 6, 2007 and Saturday, November 3, 2007
from 10:00 a.m. to 2:00 p.m.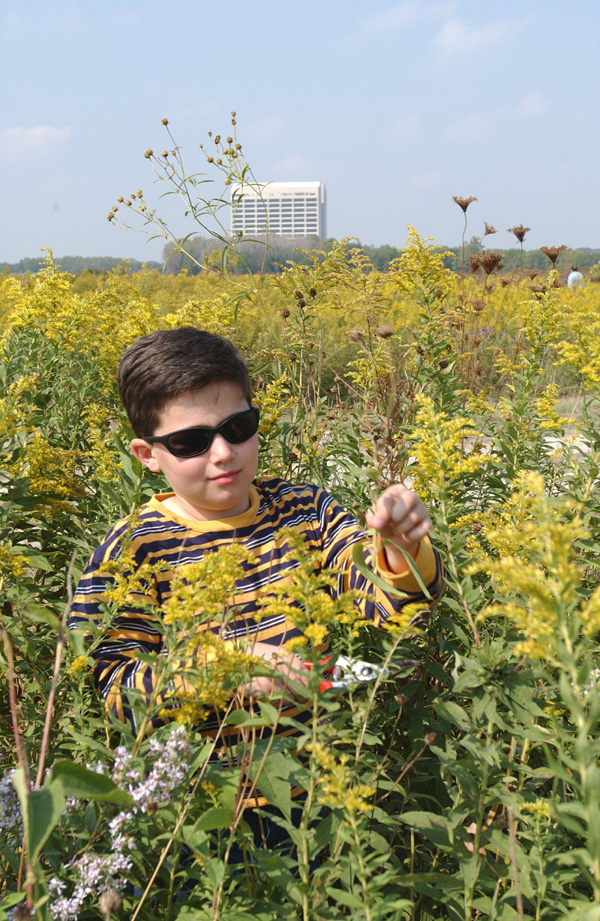 Join us as we work to revive the native grasslands that were destroyed during the area's settlement in the nineteenth century. Over 1100 acres of tallgrass prairie have been reconstructed at Fermilab, and the diversity of plants will continue to increase . . .with your help!
Picnic lunch will be provided!
Wear field clothing and gloves.
Bring pruning shears and paper bags if possible.
Visitors should enter Fermilab through the Pine Street entrance and then follow the on-site directional signs to the harvest sites. Please show your driver's liscence when entering the Fermilab site. Please note that access restrictions are subject to change.
Bringing a large group? Please email: lootens@fnal.gov or call 840-3303.
For more information contact the Office of Public Affairs at (630) 840-3351.
In case of bad weather, call the Fermilab switchboard at (630) 840-3000 to check whether the prairie harvest has been postponed.