Tim Toohig
1928-2001

Dick Carrigan

Tim made very significant contributions to the Tevatron and to the SSC.From a personal standpoint, Tim and I shared an interest in a special little area of physics, particle channeling, for a number of years. This collaboration had many interesting elements, partly because Tim was a priest and on our visits to the Soviet Union, the Soviets were interested in showing him signs of religious freedom in the USSR. Their efforts included a memorable visit to Armenia and the seat of the Armenian church. Beyond that, Tim had a tremendous personal impact outside physics-Tim officiated when Drasko Jovanovich's daughter was married, Tim served at Barb Lach's funeral, Tim counseled Bob Wilson after his first stroke. We will miss him.

Robert R. Wilson (1987)

It was not roses, roses, all the way. Tragedy began to strike as our numbers grew-disease, even death. Nowhere in the annals of physics are such things mentioned, nor had my previous experience prepared me to cope with them. Yet coping was part of the job. I soon found that Tim Toohig, a cracking good physicist at the Lab, as well as a Jesuit priest, would appear on such occasions full of compassionate sympathy and understanding. Despite a difference in our religious beliefs, we became close friends and the difference narrowed as my respect for Tim grew. He became the spiritual counsel for the project.

(1987 essay, "Starting Fermilab: Personal Viewpoints of a Laboratory Director")

Helen Edwards

Tim has had friends and colleagues who respect, admire and love him both as a man and as a scientist wherever he has gone. Tim was a tireless worker at trying to cut through the difficult problems that come up with civil construction, radiation and safety. He was invaluable in his search for the most economical and sensible solutions, and for working with firms to get them to understand just what was needed rather than using expensive overkill solutions. He was a tremendous asset to any project and to project leaders. He had that rare talent of independent thought and logic. He would challenge the bureaucratic system to solve technical or political problems.

But more importantly Tim was truly a man of God in a scientific world. Time and again he would be called upon to say words of comfort and healing at some sad occasion. He did this with wonderful thought and grace. He was able to communicate with meaning to people from a whole spectrum of religious and scientific backgrounds. This was a most unusual gift. He was a genuinely good and remarkable man and a great friend to so many of us.

Nikolai Mokhov

Tim was the first person I met in the Fermilab Accelerator Division when I arrived in this country as a visiting scientist in 1979. We had a very productive several months working together on the first external beam abort system. Ever since then, despite the difference in ages, we were very good friends, and our friendship was strengthening with the years. I remember his article "The View from The Volga" published by Physics Today in the spring of 1980. It was a very difficult time in the relations between the USA and the USSR, and not everybody liked the positive tone of that article. During my succeeding visits to Fermilab, we worked together on some aspects of the SSC project. In 1992, I moved to SSCL and we worked together a lot, publishing several joint papers. He was so depressed by the SSCL collapse.

In the `80s, Tim was twice my guest at IHEP (Protvino). I remember our disputes on scientific, political and religious issues. He spoke Russian rather well but with a terrible Boston accent. My wife and two sons loved "Uncle Tim" so much, and they were so depressed when they learned the sad news. Tim was an outstanding personality, a great reliable friend, one of the nicest men I knew in my life. I will miss him greatly.

Rich Orr

We went through many tough times in the early days in the Neutrino Lab. Tim was our leader and our rock. He always knew what we had to do to make a pile of dirt and concrete into a real laboratory. The physicists, technicians, and engineers in the section performed miracles under his leadership. (I always assumed divine intervention.)

Tim was also a major part of the leadership of the Tevatron Project. Again, he was a source of strength, advice and ideas when we needed them most. A lot of the infrastructure still being used in the Tevatron complex is due to Tim's creativity and drive. I counted on him, trusted him and will miss him more than I can say. The world is a darker place without him.

John Peoples

I first met Tim in the very late sixties at Fermilab. We worked together building the experimental areas, he in the neutrino area and I in the proton area. He was a wonderful fellow scientist with whom I cooked the books of the research division and got things done like the left bend. We came together at times of joy-weddings; and at times of sorrow-funerals. His deep faith in God and humanity always helped us through the difficult times. I always looked forward to seeing him come back to Fermilab. I will miss him.

Chris Quigg

Father Tim lived the gospel of love; he spread joy and hope and a feeling of belonging to everyone he met. Asked how he was, Tim would respond, beaming like a cherub, "The sun is shining, God's in his heaven, and all's right with the world." Whatever the state of your own little world seemed to be, you couldn't help beaming back.

Tim loved being Irish, he loved being a Jesuit, and he loved acting out the stereotypical richness of both traditions. When contractors, bureaucrats, or colleagues tried to put self-interest ahead of doing what was right, Tim would hammer them coming and going. "Being a Jesuit priest, if I see people playing games, I can get righteous; being Irish, I can shoot 'em in the knees."

Tim also loved being a physicist and a believer, and he loved the challenge of being both. Scientific knowledge, he liked so say, is incompatible with a lazy faith. "If you're going to be a believer, the props are gone. You really have to come face to face with the question of God. It's more scary on one hand and richer on the other hand."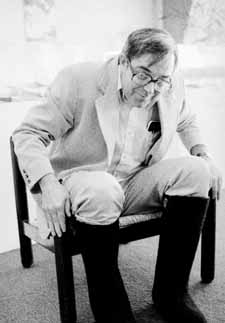 Peter Rosen

Tim was the nicest and most sincere person you could imagine. He loved the field of particle physics and gave it his all. It is fitting that he died with his boots on. We can take consolation by always remembering him as an active, hands-on physicist who served the field of high energy physics with great devotion and distinction. We will miss him greatly.

Michael Witherell

Tim was a member of the group that built this laboratory and therefore was part of its historic past. More importantly, he was a trusted friend who had a lasting influence on the lives of many people at Fermilab and throughout our scientific community. He presided at their marriages, baptized their babies, and comforted them in difficult times. Even in the most difficult meetings his presence improved the civility of all those in the room. I will remember him with great affection and respect.

Victor Yarba

Tim had been in Russia during 1978-1980 as a visiting scientist at Dubna (JINR), doing an experiment at IHEP-Protvino. I met him at that time in Protvino. He was a remarkable American visiting scientist with an outstanding unusually excellent personality. I am sure he did a lot to improve relations between Americans and Russians during the Cold War. He became a best friend of mine and of many, many Russians who were lucky enough to meet him.