Fermilab Art Series 2001-2002 Saturday, September 15
OPENING NIGHT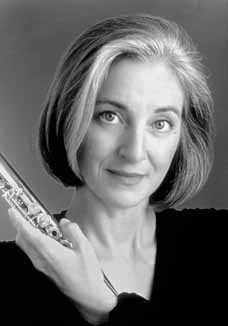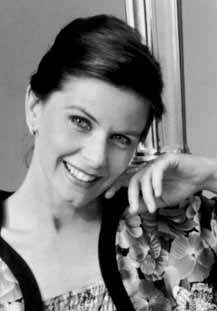 Carol Wincenc, flute & Nancy Allen, harp

$17 ($9 ages 18 and under) Carol Wincenc Masterclass, sponsored by the Chicago Flute Club at 4 p.m.

Their program will include works by Gorecki, Bach, Tower, Gossec, Ravel, Ibert, and Bartok. Opening night festivities will include a masterclass by Ms. Wincenc, sponsored by the Chicago Flute Club, a pre-concert talk by Donald Peck, Principal Flutist of the Chicago Symphony, 1958-1999; and a formal reception.

Saturday, October 20

Newport Folk Festival Presents Suzanne Vega with Bob Hillman

$29 (no student discounts) "A fine example of quality and creative strength, Suzanne Vega sings her truths, which stand out like diamonds over the last fifteen years."--Jazz and Tzaz (Greece)

Saturday, November 10

Trio Voronezh

$17 ($9 ages 18 and under) "Both as soloists and in ensemble the young Russians displayed such fiery virtuosity and temperament that the audience again and again yelled ŽBravo!'"- Sudkurier (Germany)

Saturday, December 1

The Christmas Schooner

$17 ($9 ages 18 and under) "A classic÷humorous and heartwarming÷a touching slice of life÷that can be enjoyed by the whole family÷ an inheritance to be treasured."--Mary Houlihan-Skilton, Chicago Sun Times

Saturday, January 26, 2002

Marc Smith's Uptown Poetry Slam

$18 ($9 ages 18 and under) Including four performance poets, a four piece jazz band, and Marc Smith (The Slampapi) "Smith's slam÷has the covertly high-minded purpose of reconnecting the American people to poetry÷Smith is almost visionary on the need to rescue poetry from its lowly status in the nation's cultural life."--Smithsonian Magazine

Saturday, February 16, 2002

Halley's Comet featuring John Amos

$24 ($12 ages 18 and under) "A funny and touching journey through 76 years of the American experience."--Daily News, New York

Saturday, March 23, 2002

Solas

$20 ($10 ages 18 and under) "÷the best Irish traditional band in the world." --Boston Herald

Saturday, April 20, 2002

LUMA

$18 ($9 ages 18 and under) "The show never fails to amaze, it is literally and figuratively illuminating."--Chicago Tribune

Saturday May 11, 2002

Doc Watson

$23 ($12 ages 18 and under) "He is the godfather of the guitarists in the `new acoustic music' scene, and as virtuosic as any of them."--The New York Times

Gallery Series

Three classical performances presented in the 2nd Floor Art Gallery on Sunday afternoons at 2:30 p.m. Tickets available only as a series for $30 until January 1. After that date, single tickets will be available at $15 each.

Sunday, January 13, 2002

David Schrader

Bach's Goldberg Variations performed on the harpsichord by one of Chicago's finest musicians.

Sunday, February 27, 2002

Christopher Laughlin

Classical guitarist heads guitar department at Milwaukee's Wisconsin Conservatory of Music, has performed throughout the world.

Sunday, March 31, 2002

Champagne Players

Strings and winds from the Lyric Opera Orchestra present a varied repertoire, including the Dohnanyi Serenade.