Classifieds
For sale
'97 Chevy Custom high top conversion van by Sterling, V8/350, 31K, black, excellent cond, 4 way power captain driver/passenger's seats, removable captain chairs and tri-fold power bench/bed, grey leather, real wood interior, clothes rack, bug shield, rain deflector, privacy curtain, window shades, mood/nightlights, VCR/TV/2 radio systems, defrosting side mirrors, PS/B, AC, new tires, hitch, security system. Asking $19,990. Diana x3704.
'95 Toyota Camry LE, California License, 65k miles, dark green, leather, auto, A/C, P/S, power windows, power locks, tilt wheel, cruise control, air bags, AM/FM cassette, in excellent condition. $10,600 or best offer. Call 840-8196 or 4794. e-mail moshe@fnal.gov.
'94 Honda Accord EX: 4-dr; dark green; 5-spd; A/C; ABS; pwr moonroof; pwr windows & door locks; alloy wheels; cruise; pwr driver's seat adjust; leather steering wheel cover; AM/FM/cassette w/ 6 spkrs; more. High miles, but very well-maintained. No rust. $5,700/obo. Call Barry at x2230.
'94 Jeep Grand Cherokee Laredo 115,000 miles; white exterior; gray leather interior; V6 engine; anti-lock brakes; power windows, door locks, mirrors, seats; cruise control; AM/FM Stereo cassette; Infinity Gold sound system; automatic transmission; 4-Wheel-Drive(part time). $9,500.00. Call Clay at 630-406-1213 or Merle at x3958.
'93 Saturn, 125k, great shape, newer tires, new brakes. Good interior and exterior. Runs great, no problems. Blue book $1850, make me an offer. Busch@fnal.gov x 6527.
'91 Grand Am, 112k, see it in front "Abandoned Car" lot between Blackhawk & Shabbona in Village. $3,000 obo. 801-1775- leave message.
'90 Jeep Cherokee Laredo 4.0L, 2 dr, red w/ gray interior, automatic, power windows, locks, AC, AM/FM/Tape, 94K miles, asking $6,000, Call x8887 or 630-978-0481.
'88 Toyota Corolla, Automatic, 103k miles, new battery, AM/FM radio, $1,550 obo. 630-305-7139.
Motorcycle: ë96 Triumph Trophy 900 cc (British Racing Green) 9,500 miles excellent condition. Comes with matching helmet, rainsuit, tank bag, inner bags for saddle bags, cruise control and 12 volt receptacle. contact Merrill at 3011 or e-mail to alberetus@fnal.gov.
Bicycle, good condition, with air pump $35. Call 840-4794 or 8196.
Boys Huffy 24î mountain bike. $65. Call Barry x2230.
Kayak: 15 foot, one-man, kevlar, river kayak, $140, call Mike at 630-208-1751 or e-mail roman@fnal.gov.
Dismantling office and machine shop. Heavy duty metal shelving, shop benches, rolling work tables, fire extinguishers, wood crates, desks, chairs, typewriters, too much to list. Items $5 and up. Call Vic 630-513-1000.
Engagement and wedding ring set. Engagement ring has 1/2k. round diamond, and wedding band has 7 stones totaling 1k. Asking $1,200 obo. Call 630-499-5061; if no answer, leave message.
BETA Fans
Beta video collection, too many to list but ranging from Casablanca to Butch Cassidy, Shane to Star Trek, Hitchcock to King Kong. $25 takes the lot, and I'll throw in an old Sanyo Beta VCR if you want to try rehabbing it. E-mail: mikep@fnal.gov.
Audio tapes
Used but in good condition. 7ç reel tapes, $4 each. 8-track tapes, $5 each. Call Ed Dijak x6300, 630-665-6674, or dijak@fnal.gov.
FOR RENT
Single family home, 3 bedroom, 1 bath, 2.5 car garage, fenced backyard, $1200 per month, Available 10-1. Location Aurora, South of Montgomery Rd, East of Eola Rd. west of White Eagle. Call Ed Dijak x6300, 630-665-6674, or dijak@fnal.gov
Wanted
Tree seeds: Bur Oak, Red Oak, White Oak, Shagbark Hickory, Bitternut Hickory; for Fermilab's Roads and Grounds Department. The seeds should be separated by species, dried and kept cool. People can drop the seeds off at Roads & Grounds or call Bob Lootens at x3303 for pickup.
Winter indoor storage space for a 21' boat. Call Lou at 840-3343
Rototiller, must be working. x 6633.
BIBLE STUDY
We are going on a year-long study of the entire Bible, each Wednesday at Noon in the Huddle. Study materials provided. Contact Jeff Ruffin x4432, or ruffin@fnal.gov.
BOWLERS WANTED
The Fermi Wednesday bowling league needs a couple of bowlers. We are two bowlers short for a 12-team league at Bowling Green in West Chicago. Call Dale Miller at x3875.
FRENCH FOR KIDS
Parlez-vous francais? Join a group of parents with young children for playgroup + conversation in French. Contact Anne at 879-0995 or aheavey@fnal.gov.
Correction
The year 1956 was mistakenly repeated in the neutrino timeline accompanying the story, "The Neutrino's Past and Future" (FERMINEWS, Vol. 23, No. 14, August 4, 2000, pp. 7-8). Left out was the year 1975: "A new lepton, the tau, is discovered by a group led by physicist Martin Perl at the Stanford Linear Accelerator Center. Experiments performed shortly afterward provide strong evidence that there also exists a third species of neutrino, the tau neutrino. In 1995, Perl and Reines win the Nobel Prize for their discoveries." FERMINEWS regrets the error.
Fellowship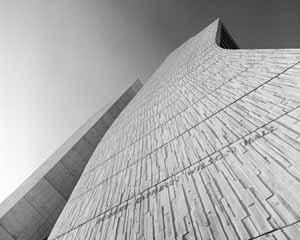 The Wilson Fellowship program at Fermilab supports particle physicists in the early stage of their careers by providing unique opportunities for self-directed research-focused positions in the field of experimental particle physics. The fellowships are awarded on a competitive basis to Ph.D. physicists of exceptional talent as evidenced by their contributions to the field in their postdoctoral work. Fellows will work at Fermilab in an area of experimental particle physics of their choice. Wilson Fellowships are tenure track positions with an initial term appointment of three years. Candidates should submit a research statement describing their proposed program and a curriculum vitae; and should arrange to have four letters of reference sent to the address given below. Applications and letters of reference should be received by November 30, 2000.
Applications, letters and requests for information should be sent to:
Patricia L. McBride, Chairman, Wilson Fellows Committee Fermi National Accelerator Laboratory, MS234 P.O. Box 500 Batavia, IL 60510-0500 e-mail: mcbride@fnal.gov
Fermilab is an equal opportunity/Affirmative Action Employer.