Accelerator Update
Monday September 29 through Wednesday October 1
All shifts began in shutdown.
On Monday, Operations worked at recovering from a scheduled power outage. Also, the power was off for the Collider Detector Facility for much of the day. High voltage technicians performed annual maintenance on Feeders, Transformers, and electrical panels. The power was restored by late afternoon.
Near the middle of the midnight shift on Tuesday, a nitrogen Dewar at CHL alarmed. Operators closed a valve as they were instructed to do. Operations was informed that water was bubbling up out of the ground in front of the Tevatron (TeV) sector F2 service building. Operators shut off the F2 pond water pump. Experts investigated and discovered that the leak was from a pump line under the road.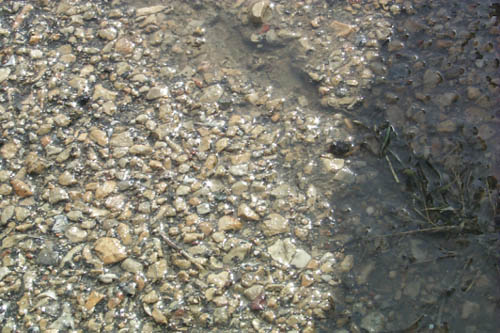 BOOSTER & LINAC
Below is the new Linac temperature regulator and the Linac water skid upgrade.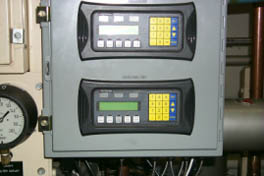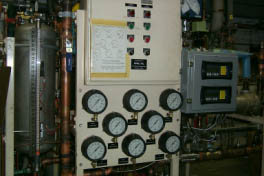 The Booster collimator installed at Long 7.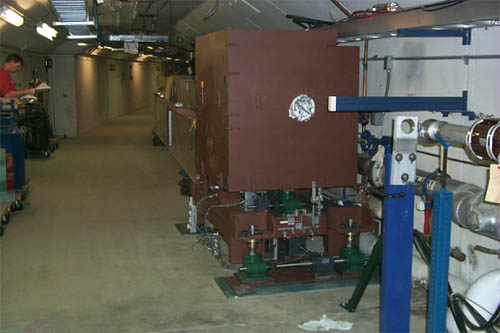 Below are pictures of the new Linac Lambertson Installed in the 400 MeV area.
More Information
For Tevatron luminosity charts and the current status of Fermilab's accelerators and detectors (live!), please go to Fermilab Now
Comments and Suggestions
What do you think about the Accelerator Updates? Please send comments and suggestions to: accelupdates@fnal.gov.