Take Our Daughters and Sons To Work Day at Fermilab
is scheduled for Thursday, April 25, 2019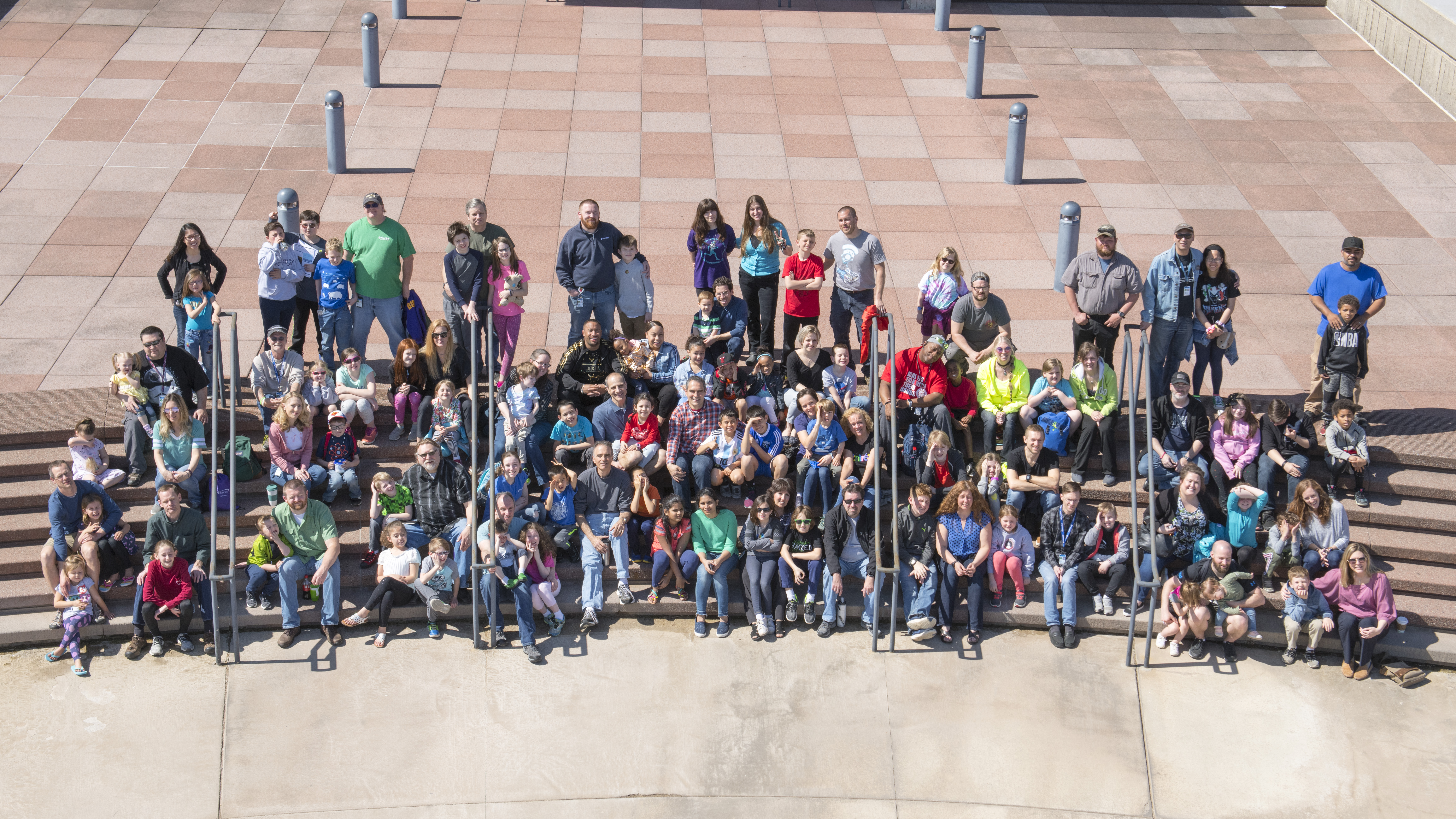 See photos from DASTOW 2019.
School-age children of Fermilab employees, users and contractors are invited to see the work of the lab up close on Take our Daughters And Sons To Work Day (DASTOW). Fermilab will celebrate this day on April 25, in alignment with the national Take Our Daughters and Sons to Work Day.
Exposing children to the workplace is an excellent way to show them the value of education, help them understand what their parents or relatives do at work, and get them thinking about future career options.
On April 25, children are invited to come to work with their parents or guardians to observe them at work and learn more about what they do and how they contribute to the work of the lab. In addition, at 10:30, we will take a group photo on the front steps of Wilson Hall, followed by a presentation on Fermilab careers and a cryogenics show in Ramsey Auditorium. After the show, a hot dog lunch will be available in the second-floor art gallery. Children are also welcome to check out the Earth Day Fair, which will be happening that day in the atrium.
DASTOW is recommended for children ages 6–18. If your child's school requires an excused absence form, one is available online. Children will need to be supervised by a parent or guardian while at the lab. Please remember that some areas of the lab are not accessible for nonemployees.
Before the activities and after the lunch, children are welcome to stay with their parents or guardians as appropriate. If you choose to take vacation time before the activities or in the afternoon, please obtain your supervisor's approval in advance.
DASTOW is one of several family-friendly activities offered by the lab, along with the Family Open House in February, the Wonders of Science Show and the STEM career expo in the spring, and the Family Outdoor Fair in June.